Our approach is simple: collaborate, create and communicate.
We listen to our clients' needs, do the research, and respond with solid strategy and inspired creative that gets the message noticed.
We promise results because we develop every solution using sound marketing rationale and focused, customer-directed strategies.

On your team.
We're dedicated to building long-lasting partnerships with our clients, and consider ourselves an extension of your team. Our team consists of seasoned professionals, most with more than 25 years of experience in a variety of industries – particularly in service sectors.

On the level.
We think life's much better when you play nice, work hard and treat people squarely. Maybe that's why Crain's Detroit Business named us one of Michigan's "Cool Places to Work." And why we have a long list of clients who say they value our honesty and integrity. In a world of uncertainty, you can be assured we will make good on our promise: Do the right thing.

On the money.
We're accustomed to developing communication solutions and programs within a wide range of budgets. We invest your money as if it were our own, because your success is our success. We understand that value, tangible
results and return on investment are the ultimate measure of quality advertising and public relations.

On target.
We're here to make your job easier; to help you hit your goals quickly and effectively. We leave nothing to chance, focusing on continuing results and using everything in our toolbox. We're in it for the long haul, so everything
we do for you is backed by a collaborative mindset and strict accountability.
Nationally award-winning work is a happy by-product of helping our clients succeed.
We have won tons of prestigious creative and marketing awards for our work in numerous national competitions judged by our peers including Telly Awards, Service Industry Advertising Awards, Healthcare Marketing Awards, Brandon Hall Excellence Awards and ADDY Awards, to name just a few.
Having our work nationally recognized is a testament to how well our work compares with other firms across the country, even when we're up against others with big city budgets. For us, however, winning awards is not a means to an end. Our reward is the value we bring to our clients.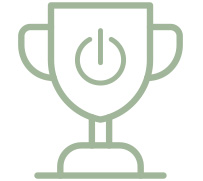 Publicom's exceptional work was on-time, on budget, and conducted in a manner that exemplifies their professional and creative nature. Most impressive? They get it. After a single conversation, PUBLICOM knew precisely what we were trying to test, and we got the results we needed.
"
Trent English
founder
NHE Health
Publicom truly cares about the details, accuracy, and authenticity of the messaging. The smallest client is treated like the biggest because Publicom's mission doesn't change based on the organization's size.
"
Dr. Cleamon Moorer Jr.
President and CEO
American Advantage Home Care
I have always found Publicom to be insightful, responsive and true marketing professionals. Their guidance and counsel for Smile America Partners (a brand they helped us create), has been transformational.
"
Steve Higginbotham
CEO
Smile America Partners
I have worked side-by-side with Lisa O'Connor for the past three years on the Mason Public Schools Foundation. As chair of the public relations committee, her high level of professionalism and creativity have greatly benefited the organization and helped us raise record-breaking amounts each successive year. I value and appreciate her marketing communication expertise and longstanding commitment to serving the community through this volunteer leadership position.
"
Christopher Mumby
Interim deputy director of public service
City of Lansing
I highly recommend Publicom for their skill and creativity. They are also fun to work with. Wells Fargo Insurance Services has utilized them extensively over the past several years.
"
Larry Sorensen
Former president
Wells Fargo Special Risks, Inc.
Lisa O'Connor and her team at Publicom are true professionals in every sense of the word. They took the time to understand our needs, rolled up their shirt sleeves and delivered a product that our board felt was nothing short of outstanding. We look forward to working with Publicom again in the near future and highly recommend their work.
"
Karen Van Hentenryck
Associate executive director
Health Level Seven International
Having regularly worked with many creative firms in the area, Publicom really stands above the crowd. They are incredibly professional and organized while still being a true pleasure to work with. Their creativity is imaginative and artistic, and their input as art directors on photo shoots that we work on together is insightful and original.
"
Dave Trumpie
Owner / Photographer
Trumpie Photography
Ready to flip the switch?
If you're ready to power on your marketing communications effort, contact Publicom President Lisa O'Connor today!
2175 Commons Pkwy., Okemos, MI 48864